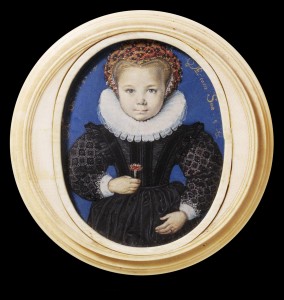 The Early Modern Center at the University of California, Santa Barbara supports a community of scholars and students committed to innovative approaches to studies of the early modern period, from 1500 to 1800. Located within the English Department, the EMC fosters interdisciplinary research, hosts colloquia and conferences, and houses groundbreaking digital humanities initiatives. Our theme for this year is The Phenomenology of Playing, 1500-1800.
---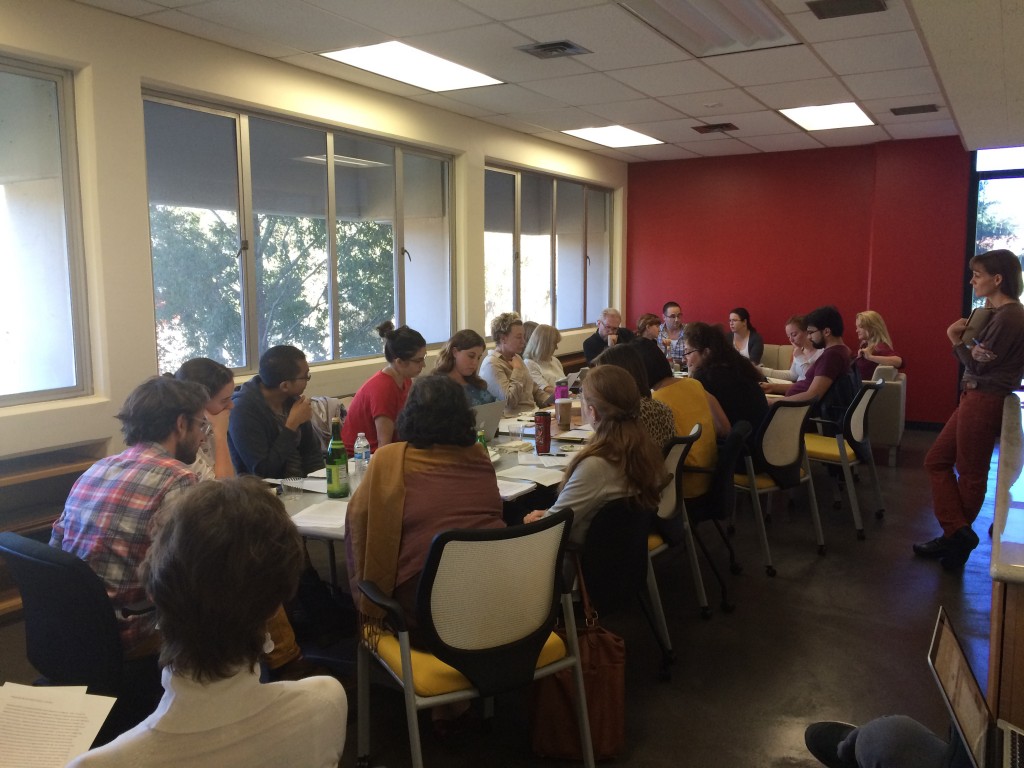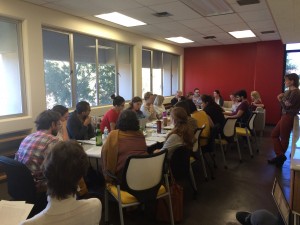 Conferences
Friday and Saturday, March 4-5, 2016 | Annual EMC Conference: Play's the Thing: Phenomenology and Play in Early Modern Literature, 1500-1800
Keynote Speakers: Laura Engel (Duquesne University), James A. Knapp (Loyola University Chicago), and Bruce Smith (University of Southern California)
Alumni Hall (Mosher Alumni House) & McCune Conference Room (HSSB 6020)
"Phenomenology and Play" Call for Papers | "Phenomenology and Play" Website
Events
October 1, 2015 | TALK: Roze Hentschell
"Church, Playhouse, Market, Home: The Cultural Geography of St. Paul's Precinct, 1561-1625"
Roze Hentschell (Colorado State University)
South Hall 2635, 4:00 PM
Event Flyer | Event Details and Photos
November 13, 2015 | A Playful Conversation with Julie Carlson and Aranye Fradenburg
Julie Carlson (English, UCSB) and Aranye Fradenburg (English, UCSB)
Sankey Room (South Hall 2623), 1:00 PM – 2:30 PM
Email emcfellow@gmail.com for copies of the readings.
Event Flyer | Event Details and Photos
November 19, 2015 | TALK: Julie Park
"Making Storylines in the Country House Poem: Interiority and the Play of Perspective in Marvell's Upon Appleton House"
Julie Park (Vassar)
South Hall 2635, 5:00 PM
January 28, 2016 | TALK and PERFORMANCE at UCI: "Ending with Music: Romeo and Juliet and the Renaissance Jig"
Matthew Smith (Asuza Pacific University)
English Broadside Ballad Archive Performance Group (UC Santa Barbara)
The Little Theater, Humanities Hall Ground Floor, UC Irvine, 6:00 PM
Event Details | Register Here! | Interested in Carpooling from UCSB?
February 5, 2016 | TALK: Christopher Foley
"The Hazardous Proximity of Other Bodies in Ben Jonson's The Alchemist (1610)"
Christopher Foley (UCSB)
South Hall 2635, 12:00 PM – 1:00 PM
February 11, 2016 | TALK: Johanne Kristiansen
"Intended for Insertion: Newspaper Editing and Public Debate in England, 1790-1795"
Johanne Kristiansen (Dept. of Language and Literature, Norwegian University of Science and Technology)
Location TBA, 2:00 PM – 3:00 PM
April 7, 2016 | SYMPOSIUM: "Cognition, Phenomenology, Play" with Jaak Panksepp and Kay Young
Jaak Panksepp (Integrative Physiology and Neuroscience, Washington State University)
Kay Young (English, UCSB)
McCune Conference Room (HSSB 6020), 3:00 PM
Sponsored by the IHC Series "The Humanities and the Brain"
May 19, 2016 | Bliss-Zimmerman Memorial Lecture with Gail Kern Paster
Gail Kern Paster (Editor of Shakespeare Quarterly and Director Emerita of the Folger Shakespeare Library)
Henley Board Room (Mosher Alumni House), 4:00 PM
---
CURRENT PROJECTS AT THE EMC
The English Broadside Ballad Archive (EBBA) makes 17th-century broadside ballads accessible as text, art, music, and cultural records.

The EMC Imprint is an innovative open access venue for scholarly work and communication and a peer-reviewed publishing platform for digital scholarship. Peer-reviewed publications will be launched soon, but below are examples of early publications under the EMC Imprint:
Elizabeth Heckendorn Cook, Remediating Interpretation
William B. Warner, Critical Engagements
William B. Warner, Protocols of Liberty
The Early Modern British Theater: Access assembles and digitizes multimedia resources relating to the history of British theater and dramatic literature during the period 1500-1800.