TALK and PERFORMANCE at UCI: Ending with Music: Romeo and Juliet and the Renaissance Jig
January 28, 2016 @ 6:00 PM

-

8:00 PM
Located at UC Irvine: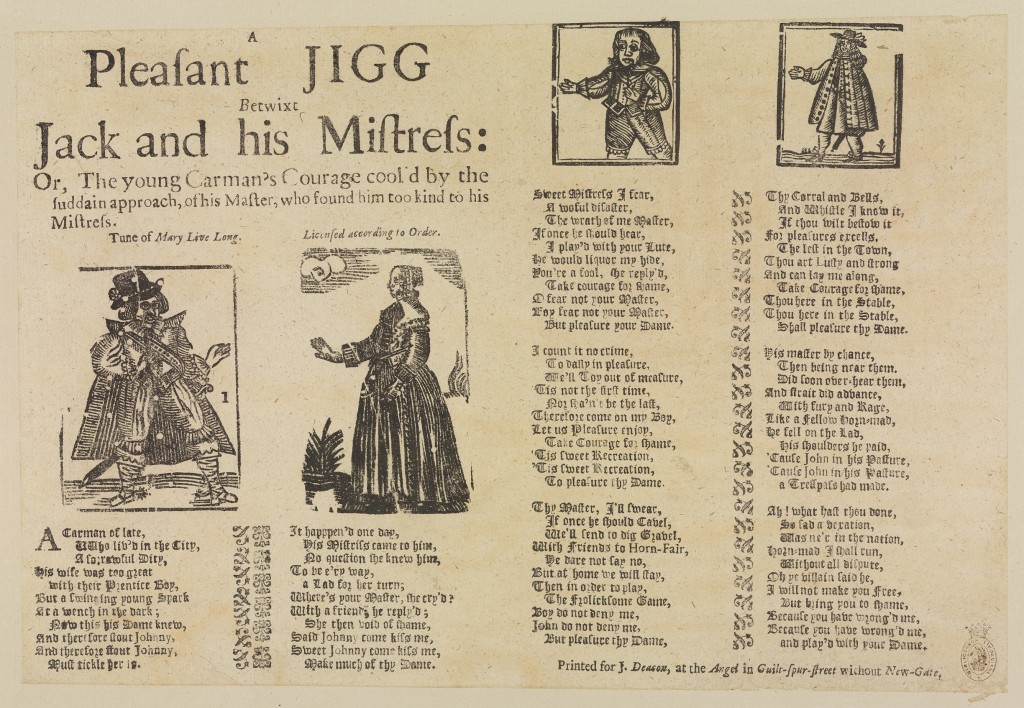 Renaissance plays, including tragedies, traditionally ended in a jig, a mixed form combining dance, music, and dramatic dialogue. Professor Matthew Smith (Azusa Pacific University) presents a lecture on Shakespeare and the jig tradition, with an emphasis on "Romeo and Juliet." The lecture is followed by a demonstration-performance by the English Broadside Ballad Archive Performance Group from the University of California, Santa Barbara.
This special scholarship-and-performance event is co-sponsored by the Group for the Study of Early Cultures, the UCI Shakespeare Center, Illuminations, the Humanities Commons, UCSB's Early Modern Center and UCSB's English Broadside Ballad Archive.
Follow this link to register for the event! Attendance is free, but space is limited!
Interested in carpooling?
Contact the EMC Fellow (emcfellow@gmail.com) with information about whether you would like a ride to UCI, or if you can provide a ride (and if so, how many people you can accommodate).