TALK: Pamela Reinagel, "Ballads on the Brain"
May 5, 2016 @ 3:30 PM

-

5:30 PM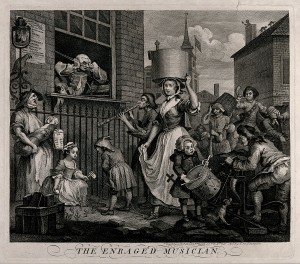 In this informal talk I will review disparate threads of evidence from neuroscience that offer hints about the emotional and social functions of traditional ballad singing in oral cultures. I will start by considering singing itself as a somatic practice that may aid physiological recovery from fight-or-flight reactions and promote general resilience to trauma. Then I will discuss the prevalence of death and emotional pain in traditional ballad texts, and speculate that the act of singing of such texts may be akin to somatic trauma therapies. Finally I will review the interaction of the associated brain structures with the neural substrates of empathy and attachment, suggesting a brain mechanism by which singing ballads to and with others could strengthen interpersonal and community bonds.
Pamela Reinagel is an Associate Professor of Neurobiology at the University of California, San Diego. As a theoretical neuroscientist, Dr. Reinagel specializes in visual perception and is currently researching how animals and humans select actions in spite of unresolvable uncertainty. As an avocational singer she is drawn to traditional ballad singing, leading to a curiosity about why these songs are so emotionally compelling, why they are so dark, and why they have persisted so long in oral tradition. She has hosted workshops at UCSD on the neural mechanisms of empathy, and others on oral tradition in folk songs, but this is the first time she brings these topics together.
Cosponsored by Literature and the Mind.